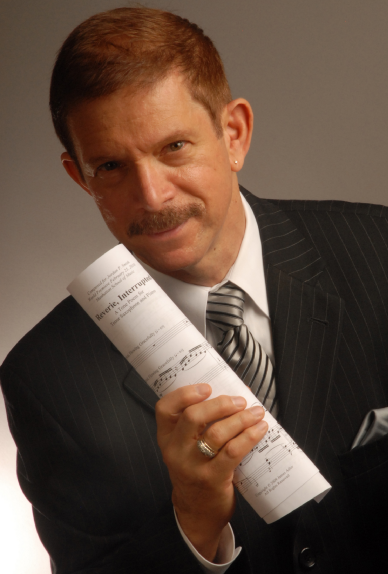 James Adler is a pianist who "can create whatever type of music he wants at the keyboard" (Chicago Sun-Times) and a composer who writes "with uncommon imagination" (Atlanta Journal-Constitution). This season, Mr. Adler celebrates the return of live music with a noontime recital on November 9 at the Yamaha Artist Services Piano Salon in New York City, featuring Beethoven's
Piano Sonata No. 21 (Waldstein), and an adaptation of the Horowitz Variations on a Theme from
Bizet's Carmen. He appears in concert with the Queer Urban Orchestra in NYC performing
Rachmaninoff's Piano Concerto No. 2 on March 12. Additionally, he is a member of the
adjudication panel (piano division) of the 2021-2022 Sound Espressivo Global Music Competition.
Mr. Adler made his orchestral performing debut with the Chicago Symphony Orchestra and has
appeared in recital on the Orchestra's Allied Arts Piano Series, and the Dame Myra Hess Memorial
Concerts Series. His appearances have brought him from Chicago's Grant Park, to London's Royal
Albert Hall (broadcast by the BBC), to Thesseloniki, Greece, to New York's Alice Tully Hall,
Symphony Space, and the Paramount Theatre at Madison Square Garden.
His extensive list of compositions is headed by Memento mori: An AIDS Requiem. Performed
worldwide, recorded by AmorArtis Chorale and Orchestra, and published by Alfred Music, Memento
mori features a "range of expression [that] is expansive" and is "a unique, well-crafted, emotionally
rich piece" (American Record Guide). In 2018, Mr. Adler premiered his Elegy for Norman for flute
and piano, composed in honor of his late brother ("mournful indeed, but with a measure of reserve
and dignity," [Q]onStage); that piece is featured on his most recent CD. Other compositions include
Reflections upon a September morn (poetry by Walt Whitman); Songs of Innocence and of
Experience with poetry by William Blake (featured in summer 2021 by the Pittsburgh Camerata); A
Winter Triptych (recorded by the choir of Judson Memorial Church, Henco Espag, music director);
Monday's Child, performed at The Cathedral of Saint John the Divine and at The Metropolitan
Museum of Art; Daughters of Music (lyric by Debra Rue), commissioned by Sigma Alpha Iota
International Music Fraternity Fort Worth Alumnae Chapter and performed at the SAI National
Convention in 2018; Carols of Splendour, premiered at Carnegie Hall ("A cheerful, splashy tour de
force, skillfully constructed and full of clever ideas," The Choral Journal); It's Gotta Be America,
commissioned for the Centennial Celebration of the Statue of Liberty; FANFARE XL for symphonic
band, written for the 40th anniversary of The Lesbian & Gay Big Apple Corps; and Canticle For
Peace, written for the opening of the 43rd session of the United Nations General Assembly
(published by Colla Voce Music). Mr. Adler is also the composer of Concerto in G for Piano and
Orchestra (published by Alfred Music and distributed by Luck's Music Library), the children's
"pOpera" Herbie and Carnie: A Dinosaga, the Classic Rag-time Suite for orchestra, numerous solo,
chamber, and choral works, and the award-winning film score for The Hat Act.
As performer and composer, Mr. Adler can be heard on recordings from Albany Records, Capstone,
Navona, and Ravello Records. He is a member of the Department of Fine Arts at Saint Peter's
University, a National Arts Associate in the Sigma Alpha Iota International Music Fraternity and was
selected in 2018 for membership in the SAI Composer's Bureau. James Adler is a recipient of the
2017 Marquis Lifetime Achievement Award. Mr. Adler is a Yamaha Artist.

Elegy Artist Management • elegyartistmanagement.com

www.adleroaksmusic.com
October 2021