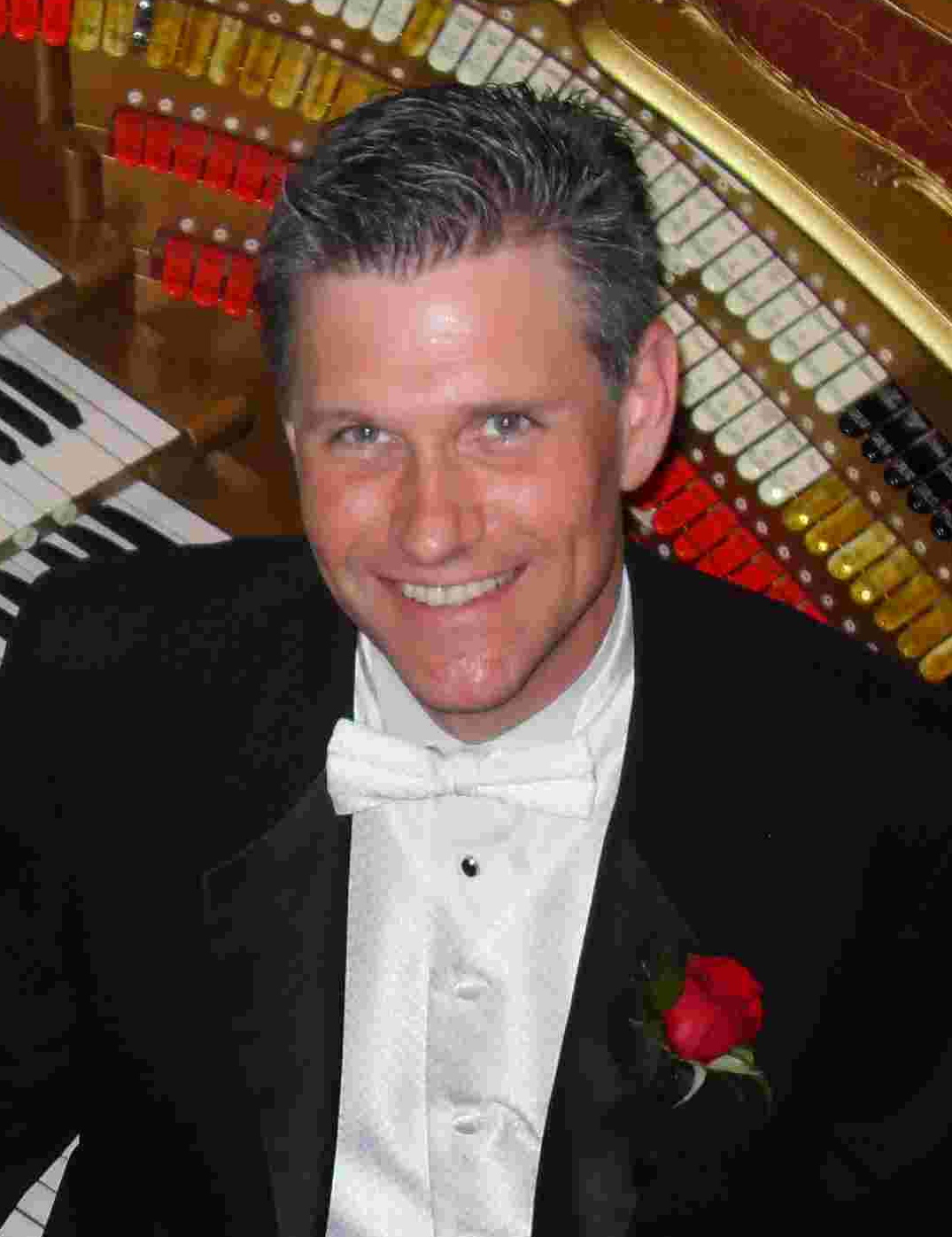 Martin Ellis holds the distinction of being the first winner of the ATOS Young Organists Competition in 1986. After his initial exposure to theatre organ at the Paramount Music Palace in Indianapolis at 7 years old, Ellis began organ studies in the sixth grade, and at 15 began studies with John Ferguson. Upon winning the ATOS competition, he premiered with Rex Koury at the Chicago Theatre Wurlitzer that year, and was featured in concert at the ATOS National Convention the following year in Richmond, Va.

Ellis entered DePauw University in Greencastle, Ind., majoring in keyboard performance and composition, which would prove to serve him well in future endeavors. The Central Indiana Chapter of ATOS was extremely supportive, engaging Martin in performances regionally throughout his college years. After winning the local AGO competition, he was the runner-up in the AGO Region V competition. During his senior year, he served as the weekend artist at Milwaukee's Piper Music Palace, as an alternate organist at the Pipes and Pizza in Lansing, Ill., and performed concerts in and around the Chicago area.
Ellis accepted the prestigious position of Assistant Organist/Choirmaster at Second Presbyterian Church (Indiana's largest church) under Robert Shepfer, playing the 4/81 Aeolian-Skinner pipe organ from 1990-1998. Though established as a fine classical concert artist and church musician performing internationally at such places as Westminster Abbey in London, Ellis continued to be an active featured theatre organist for CIC-ATOS and on the Long Center Organ Series in Lafayette, Indiana.
With extraordinary sight-reading skills and the ability to musically adapt to a variety of situations, Ellis was invited to be the fourth member of the Trio con Brio by Donna Parker, Jonas Nordwall and Tom Hazleton. He performed for the Dickinson Theatre Organ Society and Fort Wayne's Embassy Theatre when Tom was unable to perform, and was ready to step in and play any of the other member's parts as the understudy, definitely the toughest job of the three!
Ellis worked for Rodgers Instrument Corporation, spearheading the MIDI implementation with church music with Donna and Jonas. He moved to Portland, Oregon and continued his work with Rodgers, as well as serving as Music Director/Organist at St. James Lutheran Church in downtown Portland. Theatre organ came into play again as he served as an associate organist at Uncle Milt's Pipe Organ Pizza in Vancouver, Wash. and played for the local organ clubs.
Returning to Indianapolis, Martin became the Senior Staff Pianist/Organist for the Indianapolis Children's Choir—a touring organization with more than 2,000 children! Their tours have taken them through most major cities in Europe and Canada—including playing an organ concert on the Tambourini organ at St. Peter's Basilica in Rome. They have appeared on several major TV networks and ESPN. He became the staff arranger and orchestrator for the ICC organization and has many published choral and orchestra arrangements with Hal Leonard and Colla Voce publishing companies. He recently orchestrated 15 pieces that were performed and recorded with the Moscow Chamber Orchestra and ICC. For seven years, Martin has concurrently served as Artistic Assistant/Pianist for the Pacific Rim Children's Choir Festival in Honolulu, Hawaii.
Martin maintains an active concert schedule and has become a prominent face among the large church scene and orchestra scene in Indianapolis. He frequently is featured as a keyboard artist with a variety of venues including performances of the Saint-Saens Organ Symphony with the Indianapolis Symphony Orchestra and the Poulenc Organ Concerto with the Carmel Symphony Orchestra. He has appeared on the Ohio Theatre's summer movie series for several years.
In 2004, Martin was appointed the Associate Director of Music and Organist at North United Methodist Church in Indianapolis playing the restored 4/76 Kimball orchestral pipe organ. He also became the third permanent member of the Trio con Brio upon Tom Hazleton's passing—something Tom, Jonas and Donna agreed upon when the trio was formed.